Two-Room and Studio Apartments
Apartments by the sea in Triscina di Selinunte
Triscinamare has beachfront residence apartments, ideal for family with children or for group of young people that love self-catering vacation, but with all the services that Triscinamare has. The Aparthotel formula allows to use the restaurant treatment, so you can have more space, more freedom and more comfort!
By the sea

2 minute walk: leave the apartment and you are already on the sand, with a crystal clear sea and the convenience of finally feeling free to manage your own time.

Modern Apartments

Studios and Two-Room Apartments (2 or 3 rooms) with every comfort, equipped kitchen for a low cost and self catering vacation.

Aparthotel

An ideal formula for those who love the comfort and space of an apartment but don't want to give up the restaurant service, even takeaway.

Animation and shows

Entertainiment, beach activities for everyone, with the best equipe animation and a special service for kids!

Child/Family-friendly

Playground for aged 4-12, baby park for aged 0-3, miniclub 7 hours a day. Children's pool (4x10, depth 85cm), Child care also at lunchtime, baby dance, theme evenings and creative workshops.

Private beach and sport

Equipped beach, canoe, kite, sports tournaments. Lido and point bar on the beach for breakfast, aperitif drinks at sunset and quick lunches. One evening a week grilled fish on the beach!
Our Residence Apartments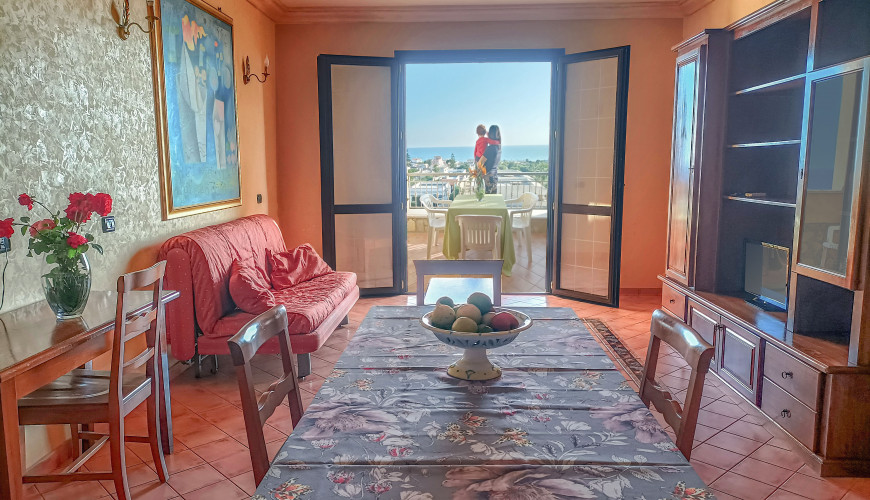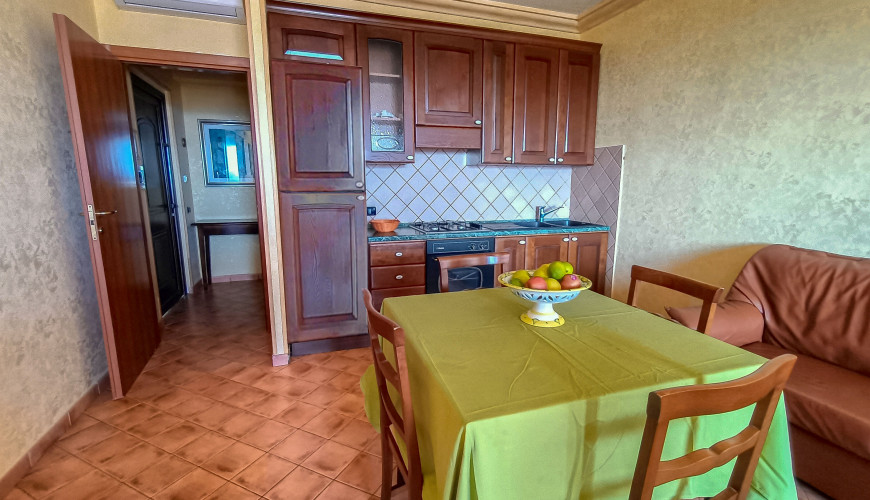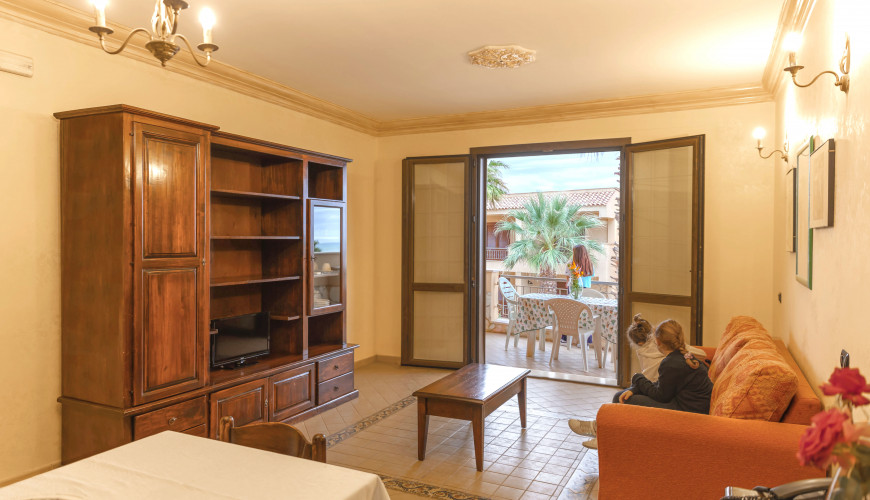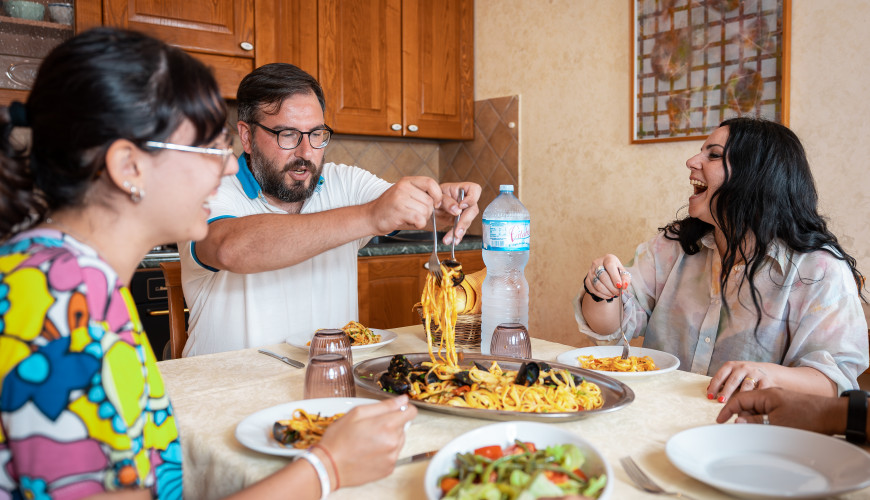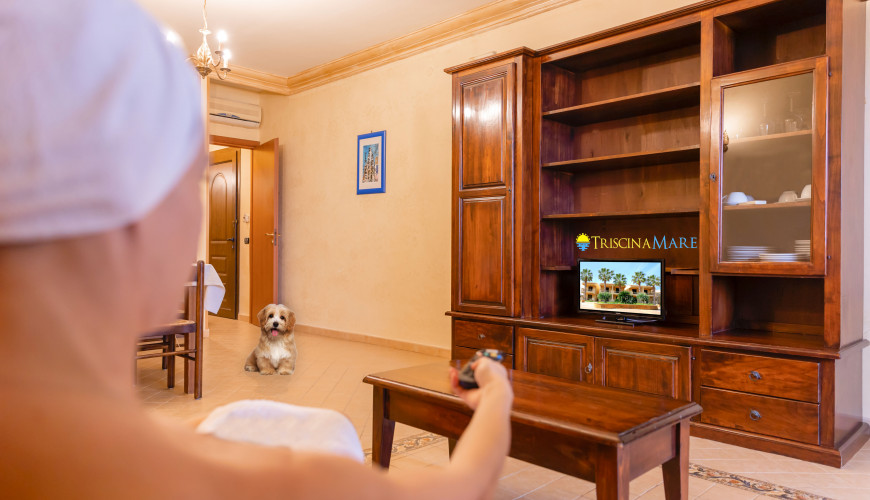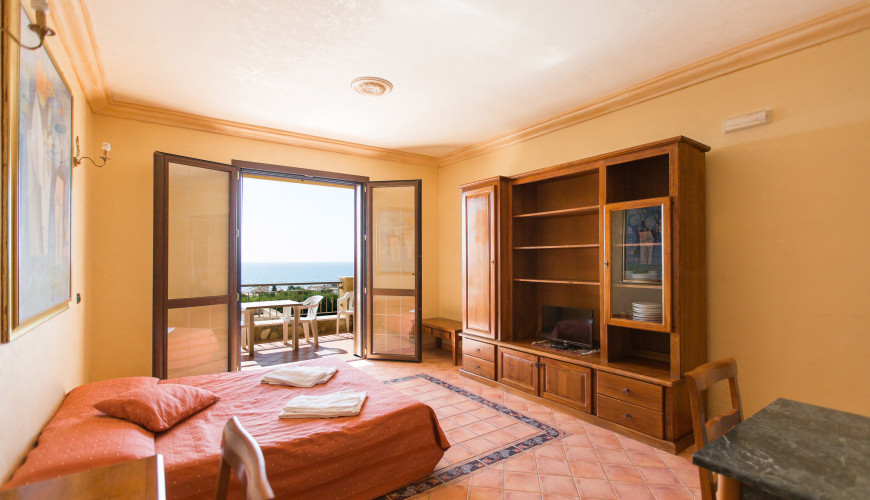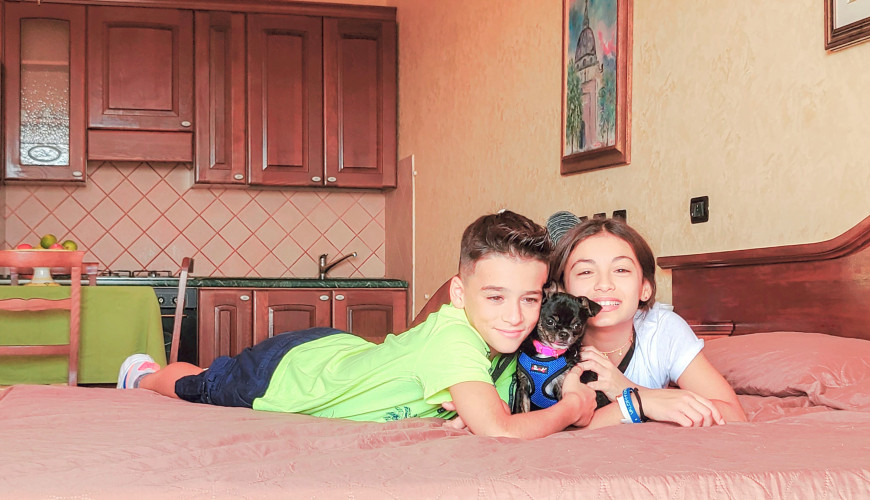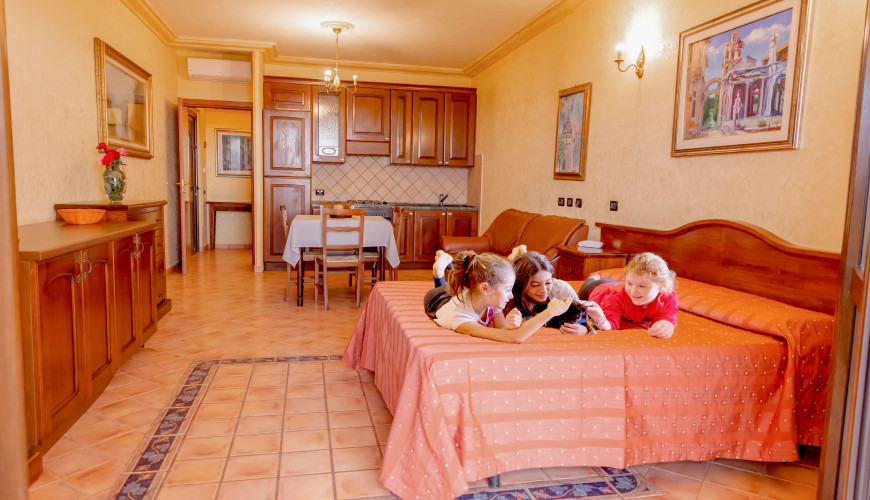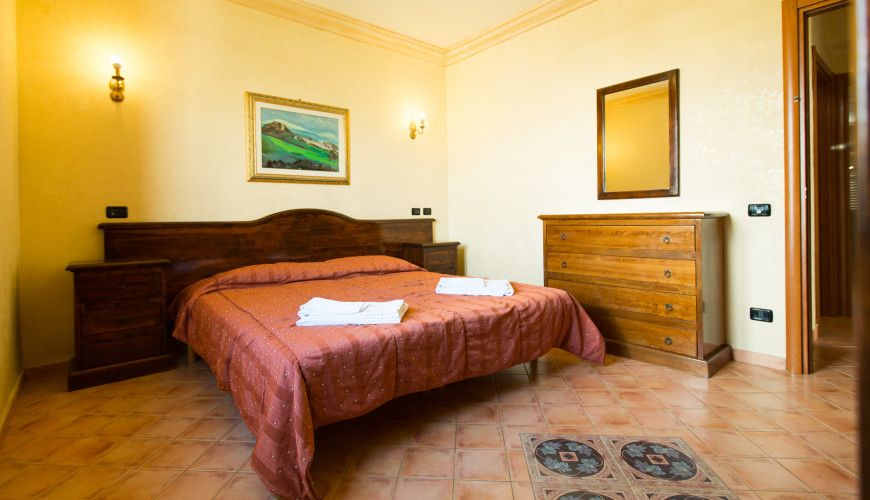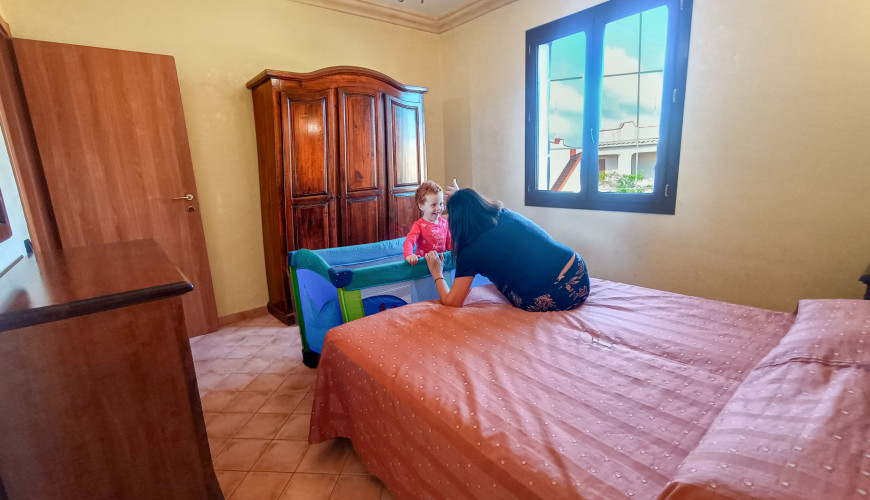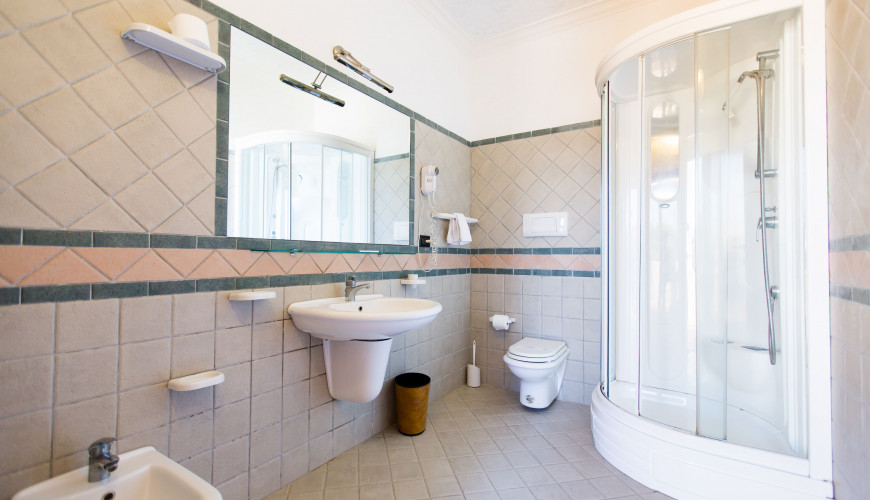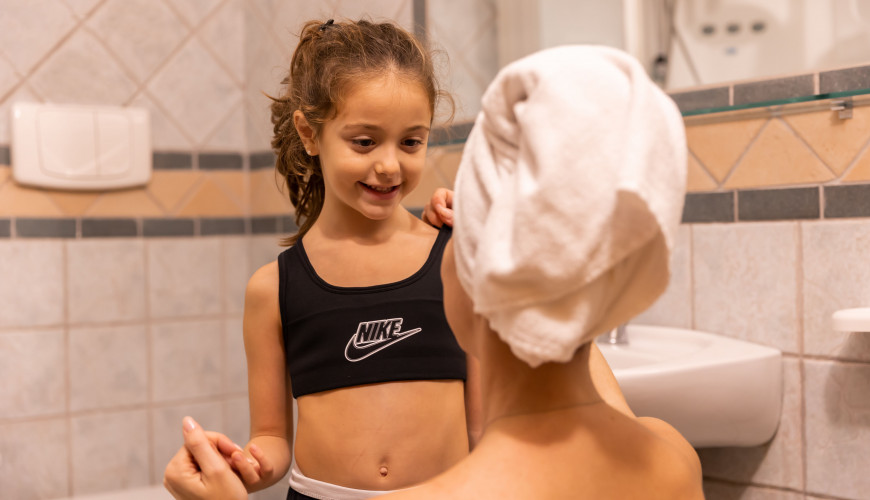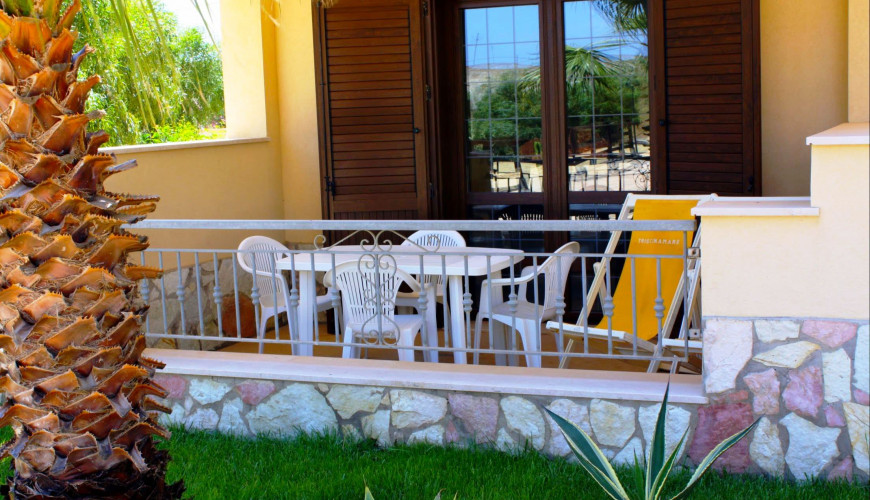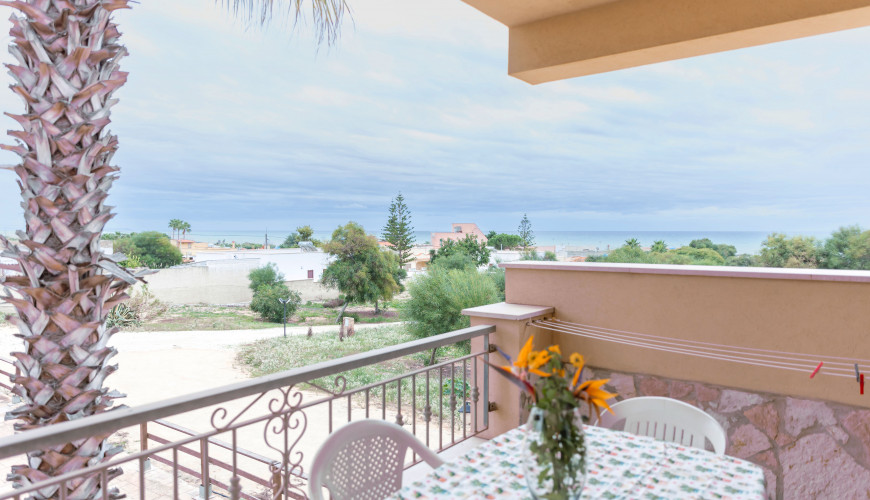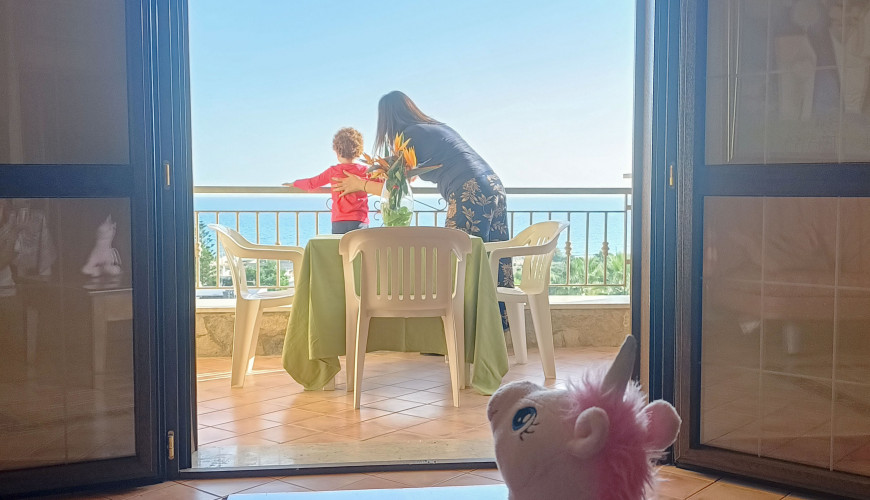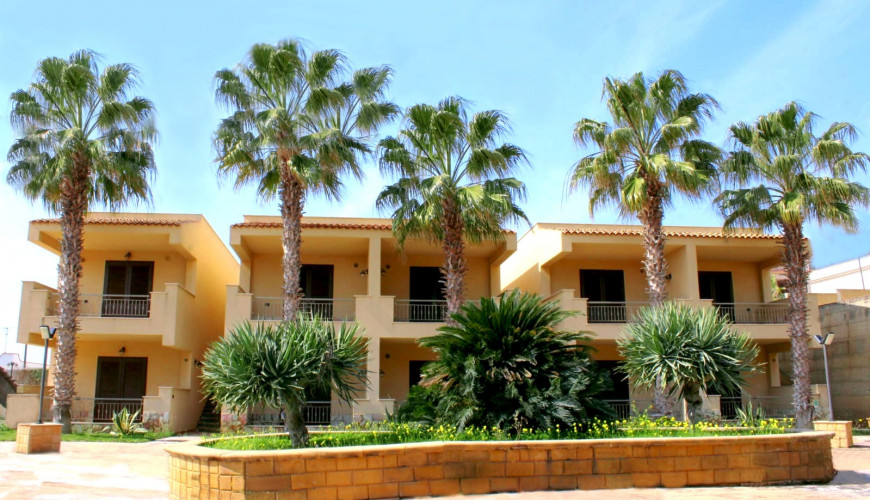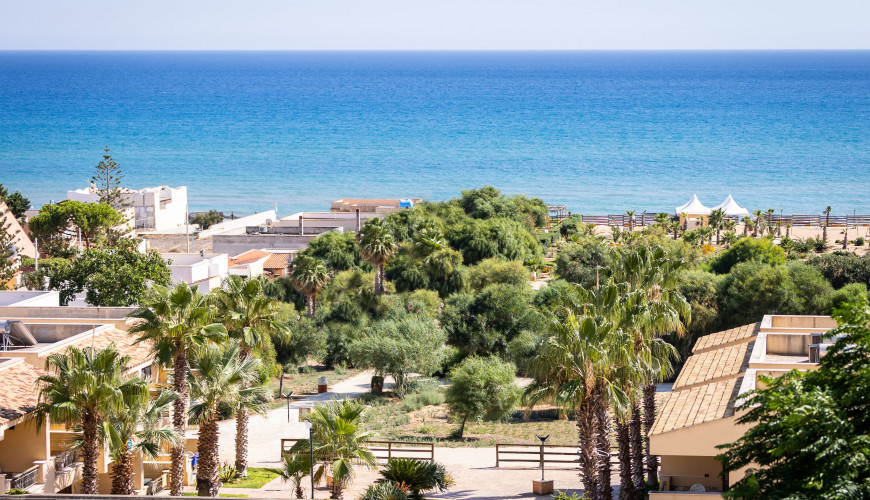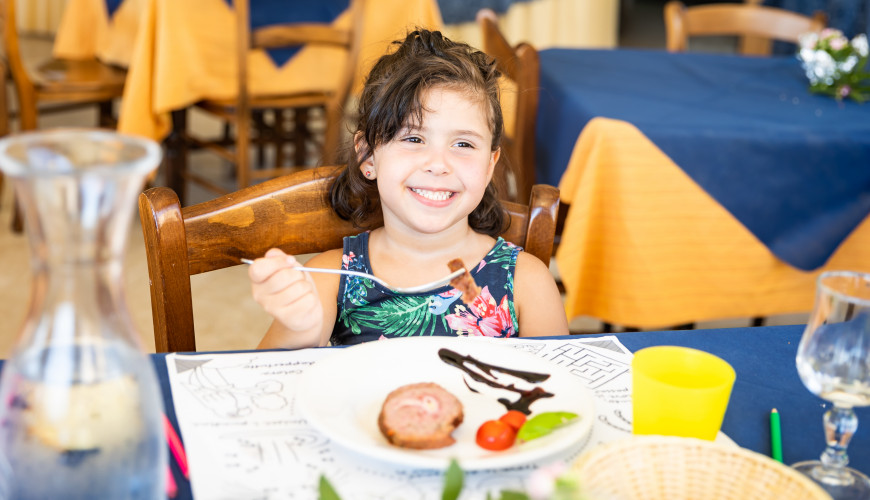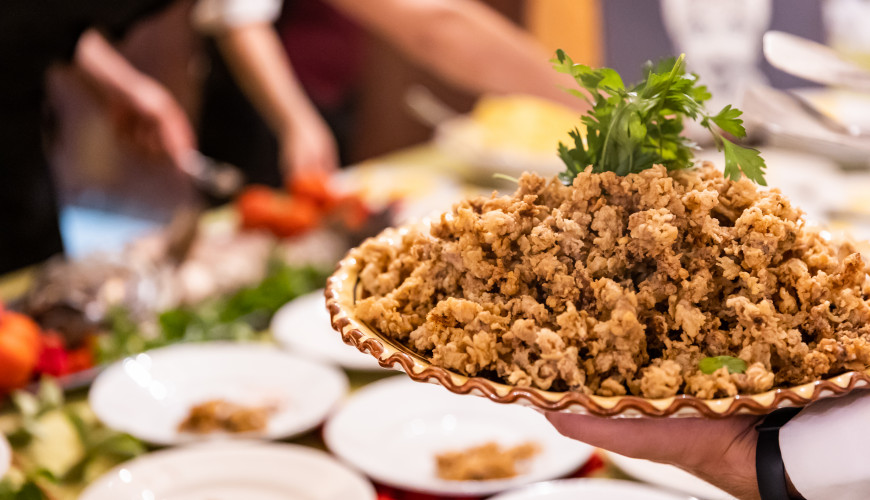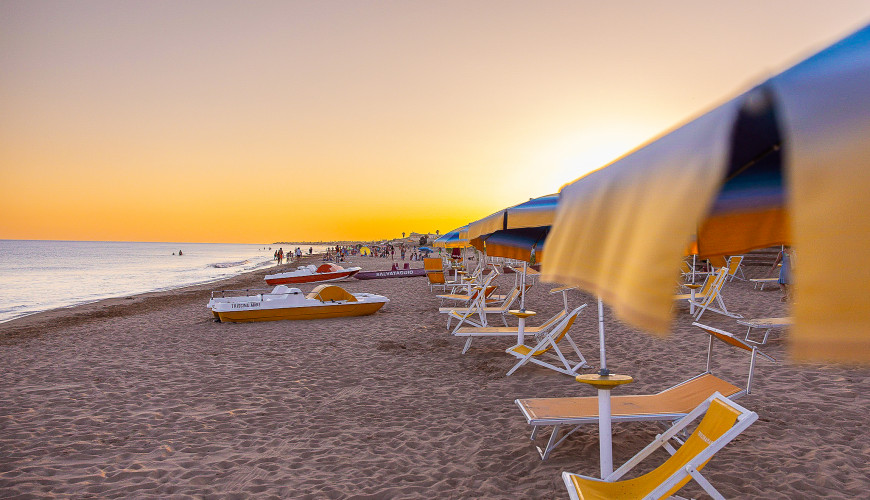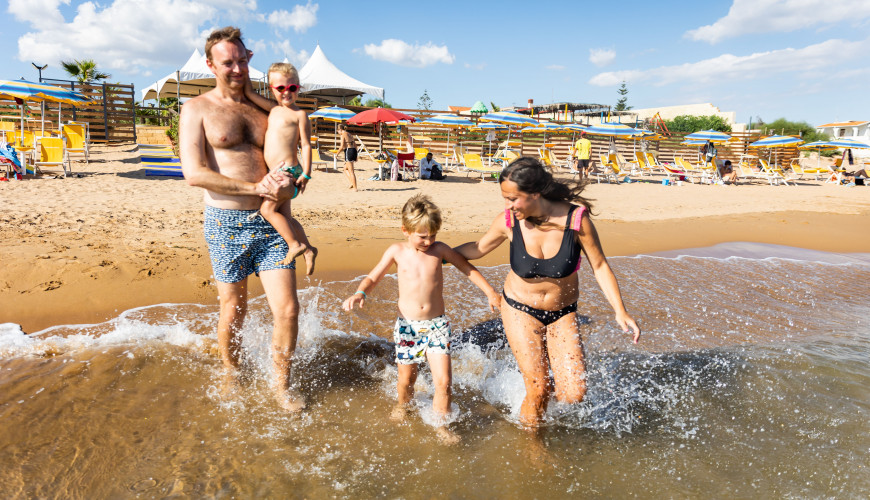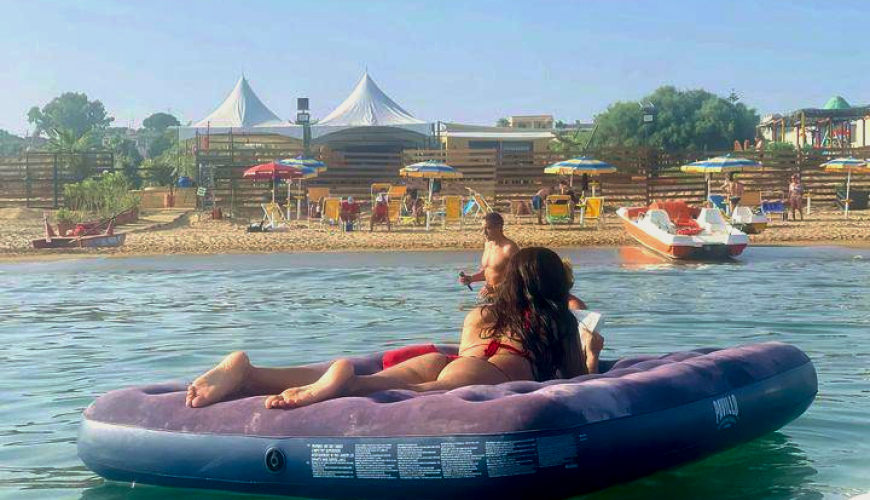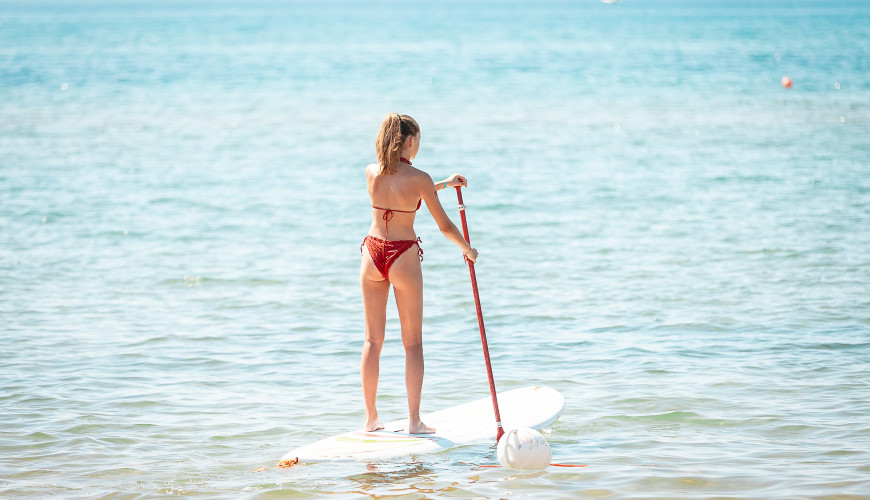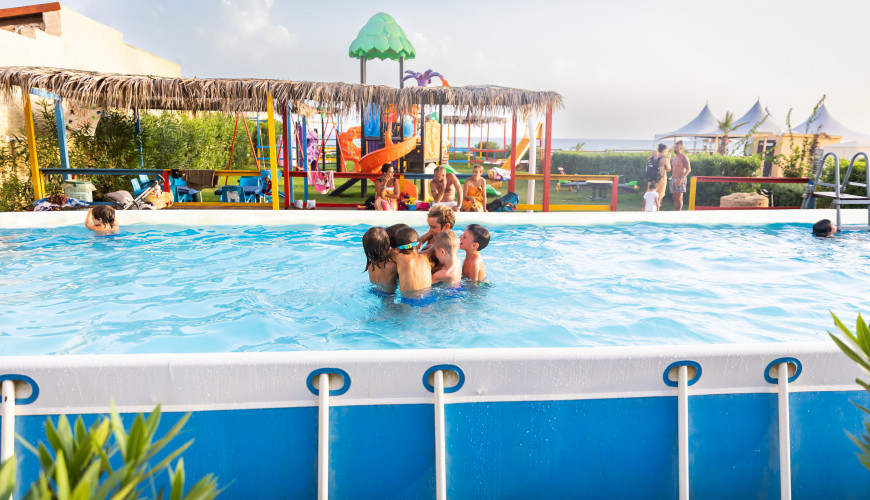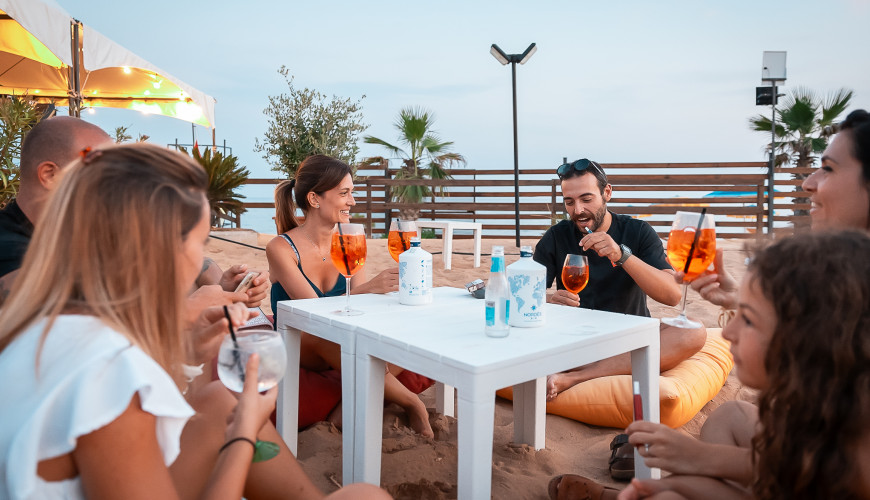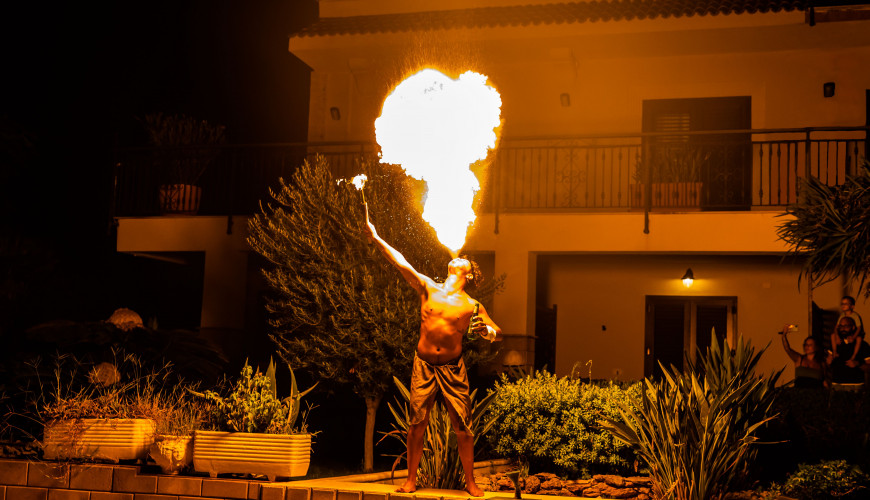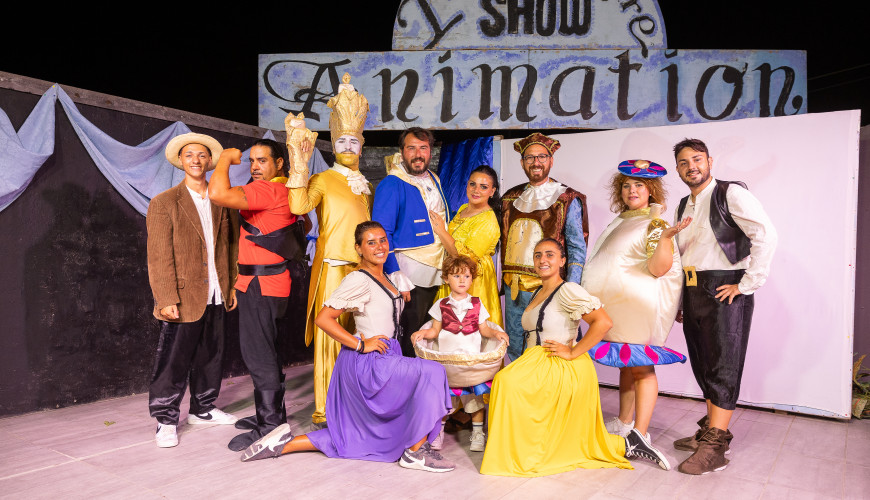 1

/27

Bathroom
Veranda
Living room
Room
Detailed description Two-room apartment for 4 people
10 sqm balcony or veranda equipped with table, chairs and two deck chairs;
Entrance that makes each room of the apartment independent from the other
6 sqm bathroom with hydromassage shower box and hairdryer;
Double bedroom or two single beds (14 sqm) with independent air conditioning (adjustable by the customer, from 1pm to 5pm and from 7pm to 8am);
32 sqm living room with door, and therefore, totally independent from both the bathroom and the bedroom, inside which we have: equipped kitchenette (kitchen with oven and fridge freezer l 280), sofa bed / sofa bed, equipped wall, wardrobe, LED-FULL HD 24 "TV and independent air conditioning (adjustable by the customer, from 13 to 17 and from 19 to 20). The living room is so large that it is possible to leave the sofa open without reducing the living spaces of the stay
OUR SOLUTIONS
Studio 2 places (one room, 38 sqm): entrance, bathroom, living room with kitchen and two beds, 25 sqm veranda with frontal sea view
4-person studio apartment (one room, 38 square meters): entrance, bathroom, living room with kitchen and four beds (a double sofa bed and two single beds or a double bed), 25 square meters veranda with frontal sea view
Two-room apartment for 2 people (two rooms, 52 square meters): entrance, double / twin bedroom, living room and kitchen of 32 square meters, bathroom, veranda of 10 square meters
Two-room apartment for 4 people (two rooms, 52 square meters): entrance, double / twin bedroom, living room with sofa / armchair bed (with door that makes it independent from both the bedroom and the bathroom) and kitchen (32 square meters), bathroom , veranda of 10 square meters
Services and features
Wi-fi
Shower box with hydro-massage
Hairdryer
Air conditioner/Heater
Full HD led TV
Direct dial telephone
In-room safe
Orthopaedic beds
Furnished veranda
Fridge
Oven
From June to September
- Children's pool, playground and baby parking (not guarded) by the sea
- Our BEACH RESTAURANT point will offer at the beach or at the beach umbrella (service on request) special breakfasts, during the day snacks, sandwiches and toast, slushes and artisanal ice creams "by Scialò", quick lunches on the beach (sandwiches, even salads proteins, first courses, etc), aperitifs at sunset, aperitifs and one evening a week GRILLED FISH on the beach and in the moonlight.
Furthermore, from 16/6 to 17/9
- Beach service one station (an umbrella, a deck chair and a cot) per room or apartment from 9 to 19; free use of canoes, sup, windsurfing and pedal boats
- Entertainment for adults and children: daily soft and sports tournaments, dancing and fitness on the beach, games on the beach and evening activities of games, karaoke, variety and cabaret.
- EVERY DAY from 9.30 to 12.30 and from 16 to 19 BABY CLUB and MINI CLUB:
from 2.5 years (without diaper and schooled) and up to 12 years with diversified activities based on age groups and every day many magical moments with various workshops, games in the pool and at the sea, nutella party, master chef, etc ...
every day from 12.30 to 13.30 we will take care of your children's lunch: our staff at the restaurant will offer a mini club assistance service (already included in the half and full board formulas, in extra see optional services)
every evening at 9.15 pm baby dance with mascot, cotton candy and lots of news
3 times a week after the baby dance our staff will organize special evenings dedicated to children such as, for example, children's show, disney variety and film / cartoon screening (parents are not required)
during the SICILIAN EVENING IN THE GARDEN our animators will offer assistance to the children even during the meal (there is no extra for reservations that already include dinner)
New: try the new holiday formula in RISTO-APART
Sweet and savory buffet breakfast, lunch and dinner at the restaurant with menu based on local products and Sicilian specialties, consisting of appetizers (buffet and at the table), first course, second course, side dish, fruit and typical Sicilian desserts. The service is at the table and each dish is cooked on the spot
Every day choice between 4 different first courses (meat and fish based) and, for each meal between 2 different second courses (meat and fish based). Simple alternative always available. Vegetable side dish, in addition to the one proposed, available on request
From 3 to 12 years a different children's menu every day, for lunch and dinner
½ water and ¼ local wine are included in the price
Every week, starting from 16/6 and until 17/9, two themed evenings with animation "Sicilian Evening" and "Gala Evening"
Possibility of meals for celiacs and special diets (only for certified allergies and intolerances) to be communicated at the time of booking
Our sea view restaurant is air conditioned and at dinner it is also possible to take advantage of the outdoor TERRACE always with a sea view (to be agreed with the head nurse according to availability)
For half board services and one meal per day: daily choice between lunch and dinner
Hours of entry: breakfasts 7.45 - 9.45; lunch 12.30 - 14.15; dinner 19.45 - 21.15
The TAKE AWAY SERVICE in the apartment or in the room is always available upon reservation
Every evening, starting at 9.15 pm, our Chef Antonio will propose a
A LA CARTA MENU
with a rich variety of gourmet dishes and fine Sicilian wines
to enjoy a culinary experience to savor and enjoy in complete relaxation
Our child-friendly restaurant:
-to the table cutlery suited to their needs and material for coloring and drawing
-children from 0 to 3 years (not completed) are free at the restaurant, on request it is also possible to order fresh vegetable soups and broth
- table seat guaranteed up to 3 years
- from 3 to 12 years (not completed) there is a children's menu that changes every day and includes: appetizer, first course, second course with side dish and fruit; it is also possible to consider children up to 6 years to be consumed in the restaurant (i.e. free in the estimate phase and they will pay at check-out only what is consumed)
- every day at lunch, from 12.30 to 13.30, the mini club staff will offer assistance in the restaurant (already included in the half and full board formulas, in extra see optional services)
Optional supplements on request
Camping cot - Car seat - High chair - Stroller - Changing table - Bed rail - Potty - DVD
€ 30 per week each
Airport / port shuttle - Transfers for long or short distances - Excursions by land or by sea.
https//www.triscinamare.it/transfer-tour/
Specific location of the apartment or room guaranteed at the time of booking
€ 15 per day
Sea view guaranteed at the time of booking
Central € 25 per day - Side € 20 per day
LUNCH mini club service at our restaurant (lunch and assistance 12.30 - 13.30)
€ 15.00 per time per child (lunch included), FREE if the booking includes lunch at the restaurant
Automatic coin-operated washing machine service (detergent not included)
€ 3.50 per load (7 kg)
Heating / air conditioning h 24
€ 10 per day per apartment
Extra change of bed and bath linen
€ 15 per person (to be made at the reception)
Apart-hotel service (daily cleaning and change of towels - excluding kitchenette and dishes)
Studio € 25 - Two-room apartment € 35 (per day per apartment)
Pets (allowed on request only in the residence, to be communicated at the time of booking)
€ 50 one-time fee
Mobile grooming service by reservation, free pet supplement (by reservation)
€ 60 one-time fee
In the low season some services may not be guaranteed
Tourist tax € 1 per day per person up to 7 nights, excluding children up to 12 years (not completed)
Services outside the structure:
A few steps from the hotel you will find: tobacconist's / bookshop at about 70 meters; bakery, grocery, butcher / ready meals at 300 meters; bar, souvenirs, supermarket at 500 meters; pizzeria, restaurant, ice cream parlor, fish shop, etc. at 700 meters, supply 2 km, pharmacy at 600 meters and medical service at about 2 km. Shopping center, Lidl, Eurospin, Banks, clothing etc at 10 km. We inform our customers that during the very low season some services may not be guaranteed.
Supplements description
Consumption
includes air conditioning (from 1pm to 5pm and from 7pm to 8am), bed linen (change on Sunday, minimum 14 nights stay) and bathroom (change on Wednesday, minimum 7 nights stay). Linen changes are carried out at the reception on the days and at the set times. If carried out in the apartment by the service staff there is a supplement of € 15.00 per time.
Initial Cleaning
Upon departure, kitchenette and dishes to be paid by the customer, penalty for non-cleaning € 30