Family & kids
Hotel or Aparthotel Formula
age 0-6 free, age 6-12 50%
Free cancellation within 40 days
The perfect holiday for the whole family
Discover where we are
Playground and Baby Parking by the sea
At Triscinamare we know the family needs, and we take care of the little ones 7 days a week: your holiday will be fantastic! A team of professional entertainers will let children play in safe spaces: a playground for children and baby parking for the little ones are both directly on the sea!
Playground by the sea (age 4-12)
Baby parking by the sea age 0-3 (unguarded)
Children Pool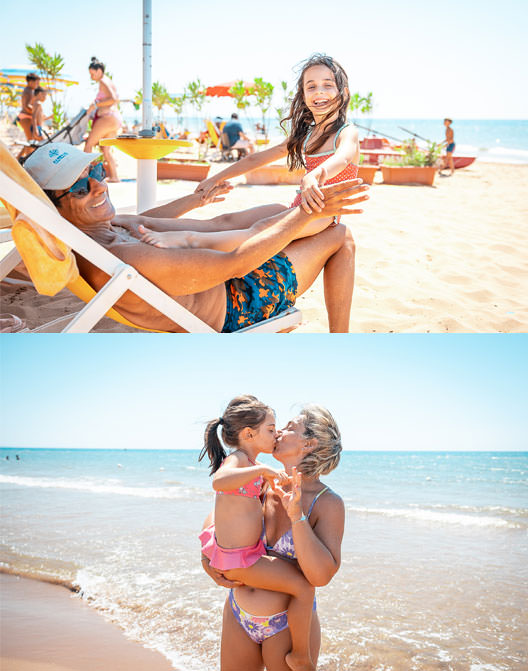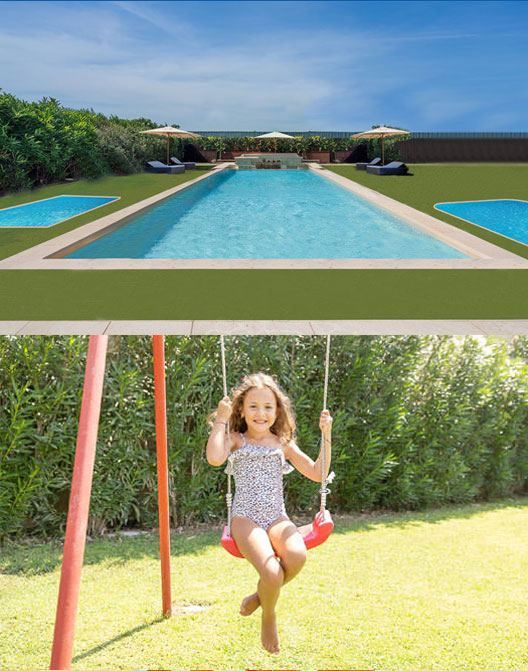 Miniclub, Shows and Workshops
Games and entertainment for all ages! It will be an unforgettable experience full of fun! We have lots of games and activities in store for you: bubble show, baby dance, creative workshops, mascot evening, and even delicious snacks with our nutella parties! And also, the family hour, the child-friendly aperitif!
Miniclub 7 hours every day
Baby dance and mascot evening
Nutella party and cotton candy
Bubble Show
Creative workshops
Video library
Request the Family Offer
Family room and aparthotel
We have thought of everything for you and your little ones! Ideal solutions for families with children: hotel room or family junior/suite with children's sleeping area separated from the parents and with 2 TVs. Strollers and changing tables are also available in the facility.
Cradles and bed sides
Changing table
Bottle warmer
Toilet reducer
Potty
2 TVs
Restaurant equipment
At Triscinamare children are our guests of honour: at the restaurant there are specific menus for children, table seats, but also material for drawing!
Specific menu for children aged 3-12
Menu for newborns: vegetable broth and fresh vegetable puree
Hard plastic glasses and cutlery
Table seat guaranteed up to 3 years
Material for drawing
Family Holiday by the sea in Sicily
Discover the great proposal of Triscinamare
Full or Half Board(Water and wine include at table)
age 0-6 free,
age 6-12 50%
Free Cancelation within 40 days
Also available upon request (extra): pediatric care, small pediatric pharmacy, baby sitting
Request the Family Deal
Fill the form or call us +39 092484082, (also whatsapp) to receive a tailor made quote for you and your family

Viale Mediterraneo (ex Via Uno), 233 Contrada Triscina di Selinunte - info@triscinamare.com - +39 092484082 (also whatsapp)